Serving you for the past 65 Years
Sheik Lisha Ltd. was established in Trinidad and Tobago in the year 1954, by then owners, Mr. Ishmael and Mrs. Sahidan Akaloo as a family owned business. The company originated as a sole trader business, manufacturing Vermicelli, Split Peas Powder and Curry powder. Presently, the company is headed by Mr. Churchill Azad Akaloo, the only son of Mr. Ishmael and Mrs. Sahidan Akaloo.
Today, Mr. Churchill Azad Akaloo, along with the assistance of his wife, Mrs. Kulsum Sona Akaloo and family members, has led this company to become one of the largest leading manufacturers and distributors in T&T, serving the Caribbean, North America and Canada.
Over the last 65 years, the company has expanded tremendously and with over 100,000 square feet of manufacturing & warehousing capabilities, it has extended its product ranges and made significant investments in the paper bag and plastic bag manufacturing sector. As a custom manufacturer, Sheik Lisha ltd. offers a wide range of products to suit almost all customer needs in different market areas. For example supermarkets, hardwares, laundries, pharmacies, general stores, food businesses, agriculture etc. The company can manufacture products such as plain or printed brown kraft paper bags, white paper bags, printed, plain and coloured plastic bags, handle bags, printed promotional advertising banners, garbage bags, polyethylene construction film, greaseproof paper, pasta products, parched and unparched vermicelli, split peas powder etc.
Sheik Lisha Ltd. can boast of engaging some of the top names in Trinidad and Tobago as  its most valued clients such as Kiss Baking Company, Pizza Boys Group of Companies,  Massy Stores, Persad Food Stores, Superpharm, Starlite Drugs, Low Cost Supermarkets,  Royal Castle, Marios Pizzeria, etc.
At Sheik Lisha Ltd. quality and customer satisfaction is top priority. The Company continues to go the extra mile in ensuring that customers get value for money and has recently restructured its sales by marketing work force as it plans to expand further into the new product lines and foreign market.The company recognizes that a huge part of their success is attributed to its employees, who continue to be committed and dedicated in a fast paced environment.
Although the company is successful, it has some challenges. For example, a constant labour force. A key factor is the recruitment of the right individuals to perform productively on a daily basis and to ensure we only retain performance at their best. Another issue of great importance is the shortage of foreign currency from time to time. Access to the most basic trading commodity is a necessity for growth in any business.
Throughout its 65 years of establishment, Sheik Lisha Ltd. has built a reputation amongst the industry and has always strived to uphold its history by continuing to provide our customers with quality products, competitive prices and excellent service.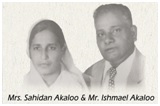 Established in Trinidad and Tobago in the year 1954 by founding owners…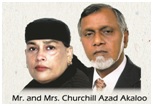 The present owners have led this company to become one of the largest leading manufacturers and distributors in Trinidad and Tabago, serving the Caribbean, North America and Canada…
SKF LANCER VS. SHEIK LISHA CAMARO
SHEIK LISHA CAMARO VS. SKF LANCER DRAGS